Buy Golf Cart Battery Tester
Wholesale Golf Cart Battery Tester
Golf Cart Battery Tester Manufacturers
Golf Cart Battery Tester
Save money on Golf Cart maintenance with a Golf Cart Battery Tester from E-Nanny.
The following are signs of bad golf cart batteries:
1) a lack of power of the golf cart or buggy
2) the cart is 'shuttering' or not running smoothly
3) a reduction in range, even following a full charge.
Golf Carts usually require a higher operating voltage than a car, in order to make the motor cheaper. This means that a golf cart or buggy needs several batteries, linked together, for operation. Should one battery lose power or become less effective, one bad golf cart battery will affect the whole power arrangement. Worse, the failing power source will pull down the entire system. This is why it is important to be able to test both individual batteries as well as the overall group.
Reasons for Golf Cart Battery Decline:
Battery Age - check the date code on the battery
Installation - check for loose lead connections
Battery Choice - must have adequate rating
Maintenance - low electrolytic fluid levels
Leaks - corrosion on the battery connections
Overcharging - excess gassing results in fluid loss
Undercharging - causes sulphation on battery plates
Testing a Golf Cart Battery
There are several ways of testing Golf Cart batteries:
1. Digital Voltmeter
This instrument will tell you the health of each battery by reading its operating voltage. To test golf cart batteries with a multimeter, simply apply the probes to the terminals and read off the voltage. Note: This method does not measure the battery current. Load testing equipment is needed to do this, in order to fully check the battery's functionality.
2. Hydrometer
A hydrometer also just lets you know whether a battery is good or bad by testing that the fluid medium is correct for each one. This is quite a specialist operation since it involves drawing some of the electrolyte fluid from the units and measuring its specific gravity.
3. Load Testing
Load testing cycles through the battery units to check their capacity for charge. It measures the discharge rate and works out if the battery is up to specification. Simulating the real-life draw on a battery reveals its capacity for holding and retaining power and indicates when it may require replacing.
E-Nanny Battery Testing
Get the best Golf Cart Battery Tester from Battery Doctor. See our E-Nanny range of Battery Testers for all types of battery.
E-Nanny Battery Rejuvenation
You don't need to replace your Golf Cart Batteries every time – Consider an E-Nanny Battery Rejuvenator from Battery Doctor.
Call Battery Doctor today on 0475 680 872 or Contact Us Here. Order a Golf Cart Battery Tester to keep your Course running smoothly!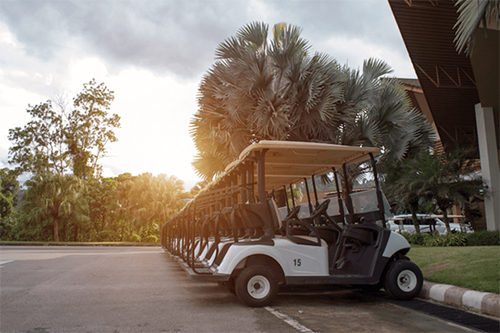 High Quality Golf Cart Battery Tester
Latest Selling Golf Cart Battery Tester
Newest Golf Cart Battery Tester